Voyager Magazine Interview
I am happy to announce that I was featured in Voyager Magazine in December 2018.
Conversations with the Inspiring Shannon Hamann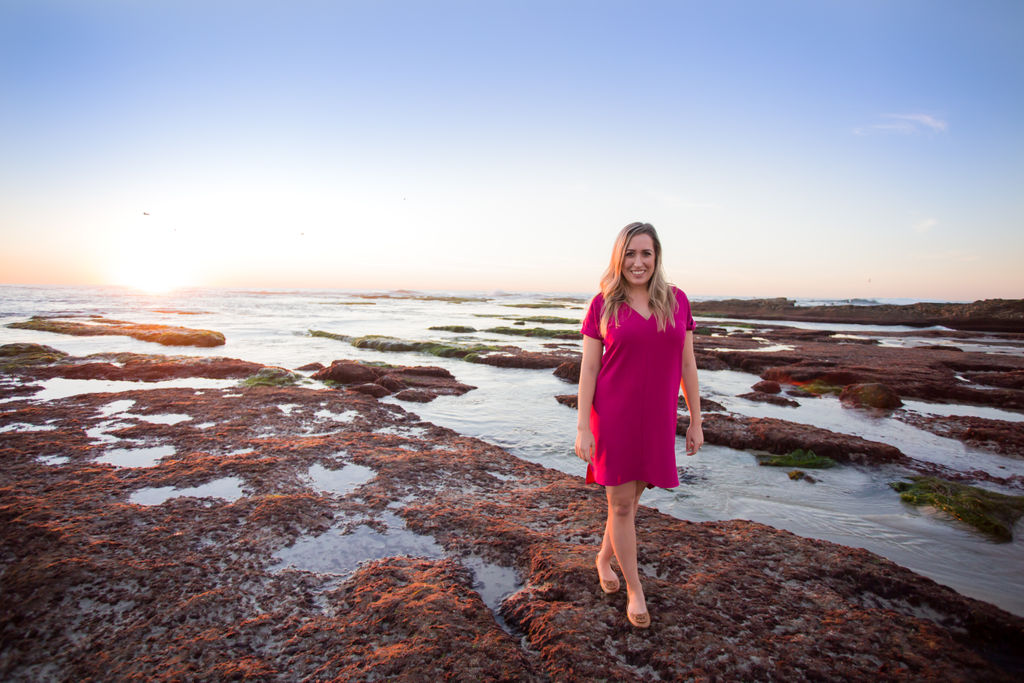 Today we'd like to introduce you to Shannon Hamann.
Shannon, let's start with your story. We'd love to hear how you got started and how the journey has been so far.
I've always been extremely interested in skin care, mostly just for personal reasons. I had a friend who was becoming an esthetician and I was her guinea pig, I loved it! In 2012 I decided it was my time to start the career I wanted. I went to school in Arizona and started working in a large salon/spa. I always knew I wanted my own business but never thought I would be successful in Arizona since I had only lived there for a short amount of time. I then relocated to a much smaller spa and found the true team I had been looking for. I eventually became the lead esthetician and had a team of about 13 estheticians. Once I became pregnant with my son, I went back and forth wondering if I would return to work or not. I decided that I would try being a stay at home mom and just go from there. Once my son turned 5 months old, I knew I was ready to go back to work part time. I missed everyone I worked with and all my clients. However, once I was ready to return it looked like we would be relocating back home to San Diego! I am so happy to be back in my hometown and to be owning my own business.
Great, so let's dig a little deeper into the story – has it been an easy path overall and if not, what were the challenges you've had to overcome?
For the most part it has been a fairly easy road, when it comes to opening a business. However, you get so fixated on getting your ducks in a row to open your doors that you forget how much work it will take to keep those doors open. My advice for other women would be to make sure you have a clear vision on what you are wanting to do. Once you make the decision give it 100% or don't do it. You truly need to commit to your vision. It is so easy to second guess EVERYTHING on the way. Don't let your doubts get in the way of your dreams. Also, worry about yourself and only yourself. "The success of other people does not equal your failure". It's very easy to compare yourself to others, thanks to social media. Just remember you will have slow times and that is completely normal.
what should we know about San Diego Skin Specialist? What do you guys do best? What sets you apart from the competition?
I am an Esthetician, certified acne specialist and also focus on anti-aging. I love treating and focusing on acne. As an acne sufferer myself I completely understand all the emotions that come with it. There is no better feeling than helping your clients get their confidence back. I've seen clients truly evolve as a person while treating them. They become so reserved due to the insecurities from their skin. Most estheticians learn very little in school about acne. To set myself apart I decided to take a separate course specifically for acne. I go over many factors that could be causing clients to breakout. Something as simple as your laundry detergent could be causing you to breakout. I also see clients that don't have any issues with their skin but want to start preventing aging or just want to relax. I'm able to guide them through the proper steps in my studio and at home.
Looking back on your childhood, what experiences do you feel played an important role in shaping the person you grew up to be?
I think just watching my immediate family members work hard for the things they have has pushed me to always be a hard worker. Back in the day a lot of women didn't have their own careers, it was mostly a man's thing. I love knowing that I can be independent; and if I work hard, I can achieve my own success. I think everyone deserves to be in a place they dreamed of by putting in the needed work.